Philip Low, PhD
Computational Neurobiology Lab
<![if !vml]>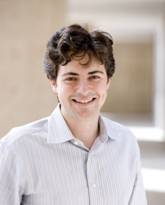 <![endif]>
"We shall not cease from exploration,
and
the end of all our exploring will be to
arrive
where we started
and
know the place for the first time"
T.S. Eliot
philip@salk.edu
+1-858-453-4100 x1489
I am a fellow of the
Sloan-Swartz Center for Theoretical Neurobiology
at the
Salk Institute
. I work on SLEEP. More specifically, I am currently investigating: 1) the fine structure of human sleep with
Terry

Sejnowski
; 2) non-invasive EEG recordings with my former PhD advisors,
Terry

Sejnowski
and
Fred Gage
. My work focuses on the detection, structure and significance of sleep across species, an endeavor for which I am developing new experimental, computational (SPEARS) and theoretical approaches.
Advanced Biology of Sleep Oscillations
My Resume
<![if !vml]>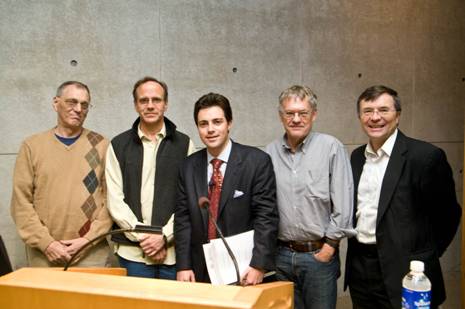 <![endif]>
Last October, I successfully defended my doctoral dissertation in Computational Neurobiology, entitled: "A New Way

To Look At

Sleep:
Separation & Convergence
". Here is a nice picture with my committee, who graciously read and evaluated my thesis. Yes… I am actually
sure
they read it, the whole page (fine there was also a 350+ page appendix). Left to right: Larry Squire, Fred Gage, Philip Low, Chuck Stevens, Terry

Sejnowski

. Sean Drummond, also on my committee, could not attend.
I have also done some work on birds and on
the fascinating oscillations they produce during sleep
.
<![if !vml]>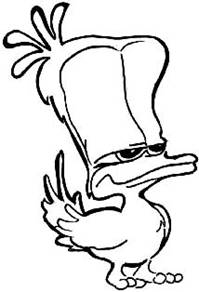 <![endif]>
Then I developed techniques to analyze human sleep. It turns out that there is a tremendous amount of information about the human brain which can be made available from a single channel of data.
To help maximize clinicians' and, in turn, people's neuropathology diagnostic capabilities, we launched a little company last year, with the help of friends of the Salk, including 4 Nobel laureates, 2 JPL alums, 2 CEOs, 2 Harvard MBAs, 3 clinicians, a diplomat and dozens of highly talented volunteers.
NeuroVigil
is devoted to human-based, non-invasive, preventive medicine.
<![if !vml]>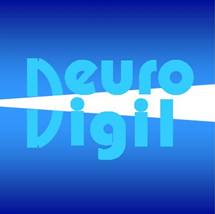 <![endif]>
(logo by Sir Harold Kroto,
©

NeuroVigil

, Inc., 2008
All rights reserved)
The last week of May 2008 was a very good week for

NeuroVigil

:
Wednesday in Menlo Park:
DFJ Victory
Saturday in La Jolla:
UCSD Victory
<![if !vml]>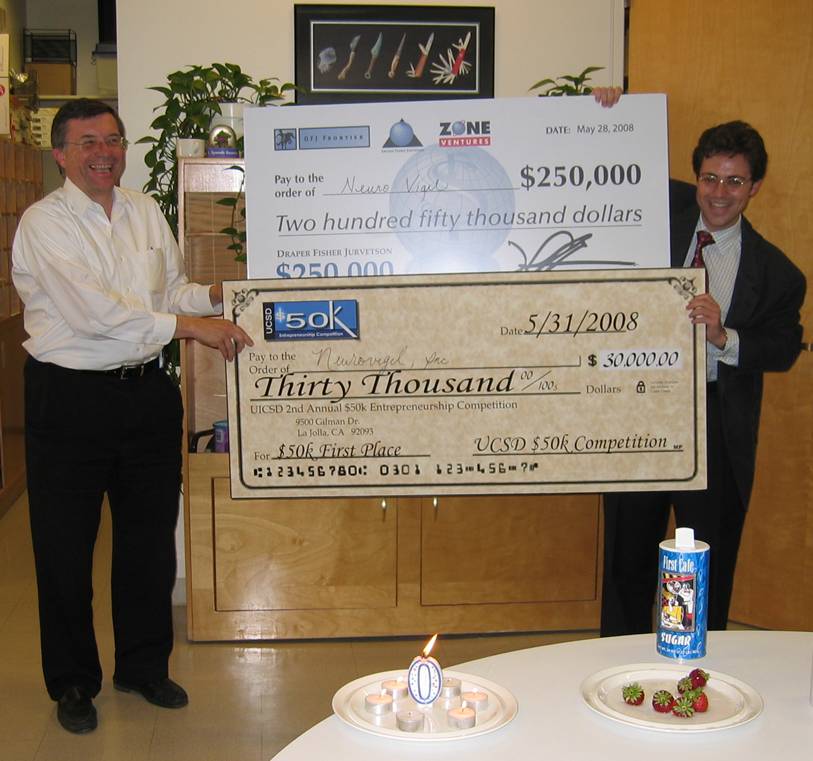 <![endif]>